THE DEBUT BOOK FROM AUSTRALIAN JOURNALIST SAMUEL J. FELL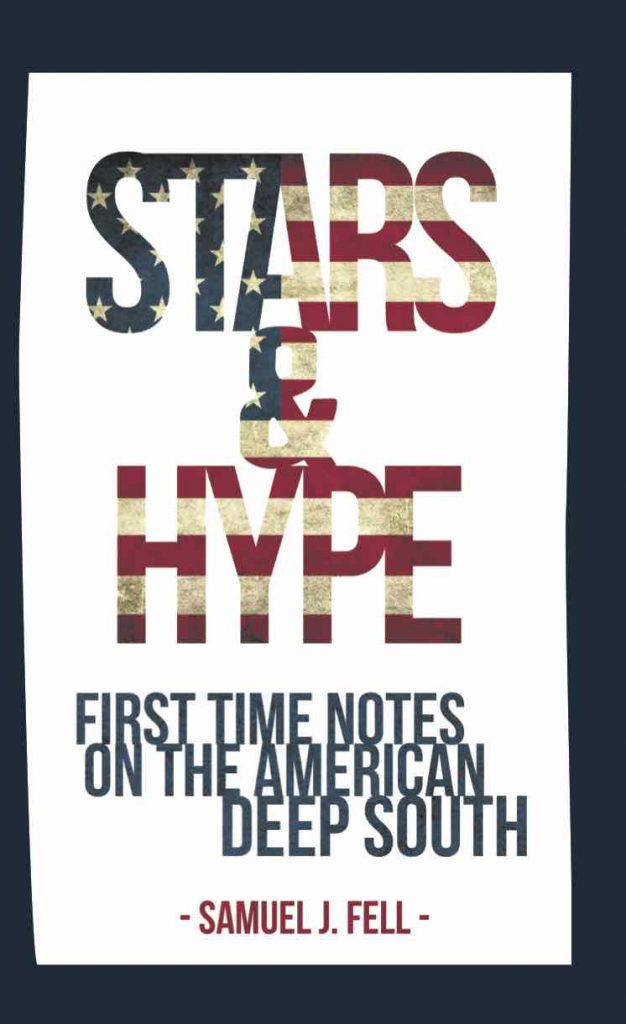 Australian / New Zealand Customers:
$AU 17.00 (+$AU 5.00 Postage)
"The hotel room door is dead-bolted and a few people are sitting on the upstairs balcony walkway smoking weed. It's hot again, high humidity, the noise from Interstate 55 across the used-car lot seems muted in the heat which in turn drowns out the talk from upstairs, adds to the industrial atmosphere.

The Mississippi State Fairgrounds are just over the road on the other side, back on the edge of Jackson, an area made up of switch-backs and one-way streets, cheap motels and the same fast food joints – Whataburger, Shoney's, Waffle House. A literal dead-end which defines what lower-America is all about; cheap, fast, move on and forget."
***
A non-fiction novella, Stars & Hype: First Time Notes On The American Deep South, is the first book from Australian journalist Samuel J. Fell.
A rough, raw and largely uncut account of his maiden trip through the US Deep South late last year, Stars & Hype… was written "on the run, across five states and as many time zones, drunk, sober and somewhere in between."
Finding time to write and record his thoughts on a place "as alien as it was familiar" during the six week trip he undertook in October / November 2015, Fell recounts the experience in vivid fashion, the dust and grit, the glitz and glam coming to life on the page – the book is truly a wide-eyed account of a time and place that both lived up to expectation, and fell well short.
Best known as one of Australia's most prolific freelance music journalists, Samuel J. Fell is a Senior Contributor to Australian roots music bible Rhythms, and has contributed to a range of publications from The Sydney Morning Herald and Rolling Stone, to The Saturday Paper, The Guardian and Australian Guitar. Concurrently, he is writing a history of the Australian rock press, which this year celebrates 50 years.