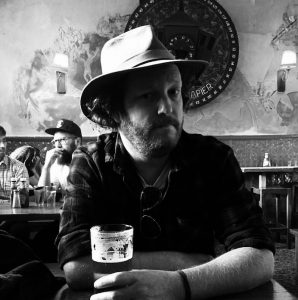 Samuel J. Fell is an Australian journalist, critic and writer.
A Senior Contributor to roots music bible Rhythms magazine (where he was Assistant Editor between 2010 and 2016), he is also a critic for The Sydney Morning Herald (Spectrum section) and over the past decade and a half has contributed regularly to a range of publications, including:
The Saturday Paper
Rolling Stone
The Sydney Morning Herald
The Age
The Guardian
The Big Issue
The Music
His byline has also featured in:
Good Weekend
VICE
No Depression (US)
Peppermint Magazine
Crikey
Australian Financial Review
Cleo
Australian Guitar
The Geelong Times
Guitarist Australia
His first book, Stars & Hype – First Time Notes On The American Deep South was published in September 2016, and is available for sale here.
His second book, FULL COVERAGE: A History Of Rock Journalism In Australia will be available from September 1, 2023 via Monash University Publishing. Pre-orders are available HERE.
**If you're a photographer or illustrator and you see your work up here, unfairly uncredited, please contact me so I can either credit it, or take it down forthwith. Every effort has been made to source public domain images where necessary.**