[Published in the July/August issue of Rhythms magazine, July/August 2016]
Founded in 1991, FAT POSSUM RECORDS this year celebrates its 25th anniversary. For a quarter century though, it's been anything but normal, writes Samuel J. Fell.
I don't know when I first heard T-Model Ford. I remember how it made me feel though. Like I wanted – nay, needed – to fight, fuck and forget all at once. Guttural and shit-stained, all piss and bile, the music barely hung together by the skin of its teeth as it rumbled along all fractured and fucked up, so close to slipping off the rails but managing to cling on until the song ended with a rattle of a laugh, a guitar twang, the out-of-time thump of a snare drum.
I loved it.
I loved RL Burnside too, whether he was by himself or immersed within the punk blues the Jon Spencer Blues Explosion trafficked in, their 1996 collaboration, A Ass Pocket Of Whiskey, an eye-opening revelation for me. A few years ago, I was introduced to the music of Junior Kimbrough and I loved him too. Their music was hypnotic and droning, trance-like, thumping and riding off a primal beat, a far cry from the acoustic folk blues players, even the electric guys. This was something else entirely. Ragged and raw. No one seemed to give a goddamn. It was beautiful in a way.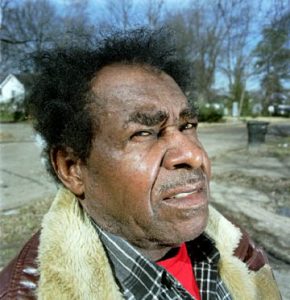 All those guys are dead now. They were outlaws – drinkers, murderers, miscreants – and it's amazing some of them lived as long as they did. Burnside died from a heart attack in 2005. Ford died of respiratory failure in 2013. Kimbrough also died from a heart attack, allegedly leaving behind 38 children. They were outlaws and it came through in their music.
It was this music that also captured, firstly the ear, but then the heart of a young man named Matthew Johnson. In 1991, in his early 20s, Johnson and fellow Living Blues writer Peter Redvers-Lee founded Fat Possum Records, the now legendary indie label which championed these outlaw bluesmen, which brought them the fame and, ultimately, money, that they deserved. Or at least coveted.
This year marks 25 years since Johnson and Lee founded the label, a quarter century of highs and lows, of bringing this blues to the people in a variety of forms and stylistic mash-ups. It's been anything but normal, anything but boring.
"It was recording RL Burnside, that's all it was," recounts Johnson on why the pair started Fat Possum. "I did not think it was gonna work, you know what I mean? I would have called [the label] something better, I wouldn't have called it the stupid name that it got."
He laughs when he says this, then adds, "We wanted it to be like, rock records. All that [old blues] stuff, people were very precious and that's not what we were about at all, obviously. You know, we were like, screw this. We wanted it to be more of a rock 'n' roll thing."
Which is exactly what it was. Records like Burnside's A Ass Pocket Of Whiskey, which was licenced to Matador, was pure rock 'n' roll. A slew of the label's other releases were hard and electric, droning and dirty, nothing like any of the other blues stuff going around.. This hard-driving, hard-drinking, foot-to-the-floor style of the music was all these bluesmen knew, and so Johnson and the label tried to harness that.
"There was something that was missing," Johnson explains. "There were all these folklorists… big fat guys with a vest on, with cameras and shit, right? Everything was like, 'Oh, this is a legend'. I was like, these guys aren't gettin' it – these [artists] are so much rowdier and more insane… fuck that, so that's when we started putting [these guys] with Jon Spencer, or Iggy Pop, or The Beastie Boys or shit like that."
"It got a lot wackier, I'm kinda proud of all that. I've been taken to task about the [purity of blues] which I thought was funny, I don't care," he goes on, his enthusiasm taking hold. "You know, no one will play acoustic if there's an electric guitar there, for the most part, you know? The fact all those guys were being made to play acoustic because that was tradition and shit, that's kinda bullshit, that's not right. I was like, why should the kids have the Marshall stacks, and they don't? So that's the first thing we got, with RL."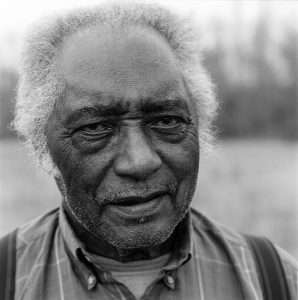 This is what set Fat Possum apart from the get-go. They quickly made for themselves a reputation for not conforming in any way, shape or form, which is why they're so highly regarded today. The blues they were working with was different to begin with, but they took it further – there were hip hop hybrids, punk hybrids, rock 'n' roll hybrids. These artists began to cross over, picking up fans in the unlikeliest of places. The label's reputation grew.
Despite this, they've never really made any money over the years (they were funded by Epitaph in the mid '90s, saving them from certain death), but they've always managed to keep afloat. There've been a few events which have also helped – signing The Black Keys early on in their career; securing the rights to Al Green's back catalogue. For the most part though, it's not been easy.
"I'm not really sure, to be honest," Johnson laughs when I ask why he never called it quits, why the label is still here after 25 years. "Epitaph and The Black Keys [saved us] as we were teetering on the edge… I hope we still have relevance today, I mean, we've had to change our game. I do miss those guys a lot. We still have some guys, like Fat White Family, to carry the torch of RL Burnside."
According to Johnson, there's nothing happening in rural Mississippi these days. Not like back then, no one of the ilk of Burnside, Kimbrough, Ford, Fred McDowell, Jessie Mae Hemphill, Johnny Farmer. "RL's gone, Junior's gone, all the stuff I liked is gone," he concurs. "The people who learned it and had those crappy jobs, the real-deal guys, they're all gone. [Today's kids] don't care, they're doing the hip hop thing, and I get it. They think it's a white person's thing."
He pauses after he says this. I get the impression that despite the hardships he would have endured dealing with these artists, ("It was basically like chaos theory," he laughs at one point), he misses the fucked up unpredictability of it all, not to mention the raw power of the music itself, now only existing, gathering dust, in the label's vaults. It's sad in a way. Sad that these renegades have died out and there's no one to replace them.
The label itself of course, has managed to survive, essentially by expanding their sonic horizons. Their signing of The Black Keys is well documented, as is their work with Iggy Pop, Solomon Bourke and Dinosaur Jr. It's fair to say they're still known as a blues label, but these days Fat Possum has many different fingers, in many different pies.
"A lot of it was necessity," Johnson explains on this sonic expansion over the past decade and a half. "[And] it has to be bands that I like, that's the only criteria. There's something about all of these bands, The Districts are one of my favourites, and I love Seratones. We just had to evolve, or it would just get kinda old, you know?"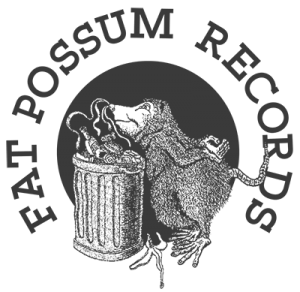 Now home to the likes of the lo-fi rock of Sunflower Bean; the roots/rock hybrid that is Seratones; the unhinged punk roots of Fat White Family; the country of The Felice Brothers; Jon Spencer's disjointed side-project Heavy Trash, Fat Possum has indeed changed its focus. What hasn't changed though, is the quality of the acts that call the label home – sure, it's different music, it's not as hectic and chaotic as it would have been in the early '90s, but Fat Possum is still very much alive, still very much focused on what they see as good music.
"I hope so," Johnson says after some thought, on whether the label has another 25 years in it. "I mean, hopefully we're not gonna undo what we've managed to accomplish so far." He laughs again here, and then lapses into silence before adding, "It's gotten so damn hard… for a while things were flying off the shelves, not hugely, but you know…"
The label's motto is 'We're Trying Our Best', which says it all really. That's what they've been doing since 1991, and even as the record industry continues to slip and slide, they'll keep on trying their best. It's why they've survived as long as they have – an unflinching belief in the music they're working with, regardless of any outside influence. Just like the lurching, jangling, fucked up outlaw bluesmen they originally championed.
For more information on Fat Possum and its roster, head to www.fatpossum.com